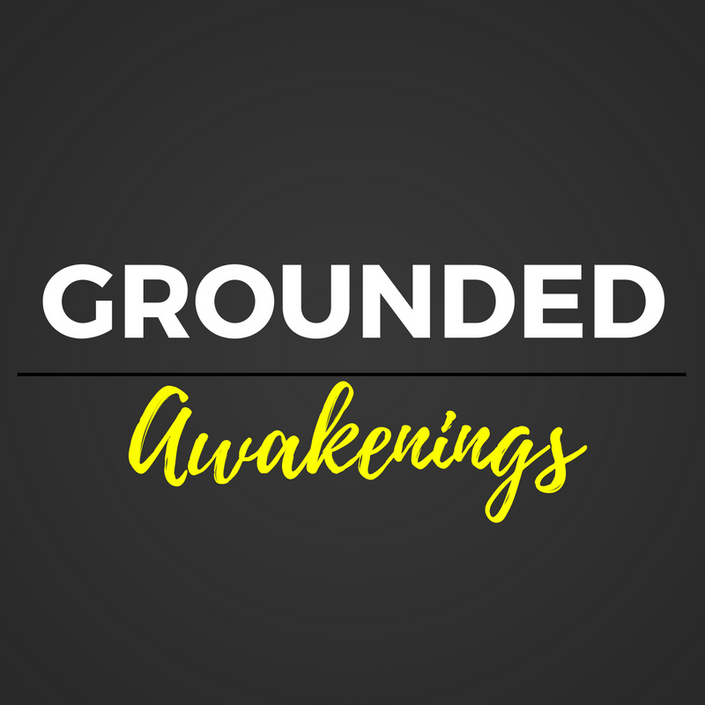 Grounded Awakenings
Reduce awakening symptoms and ground your energy in 7 days!
GROUNDING IS THE KEY TO SPIRITUALLY AWAKENING WITHOUT THE DRAMA
Are you experiencing any of the following spiritual awakening symptoms?
Highly sensitive and emotional
Feeling anxious or panicked
Extremely high empathy - picking up everyone else's 'stuff'
Feeling completely overwhelmed
Feeling crazy or questioning your sanity
Psychic senses out of control
Physical difficulties - aches, pains, fatigue, brain fog
Unable to ground your energy
Did you know that ALL of the above are signs that you are chronically ungrounded during your awakening?
Most people don't realize that spiritual awakening doesn't have to be hard. In fact, all of these ascension symptoms can actually be alleviated by one key thing:

GROUNDING.
Grounding is the key to awakening without anxiety, emotional turmoil and overwhelm.
In fact, grounding can relieve every single awakening symptom that you're experiencing so that the whole process can become much easier and more gentle. It doesn't have to be so hard.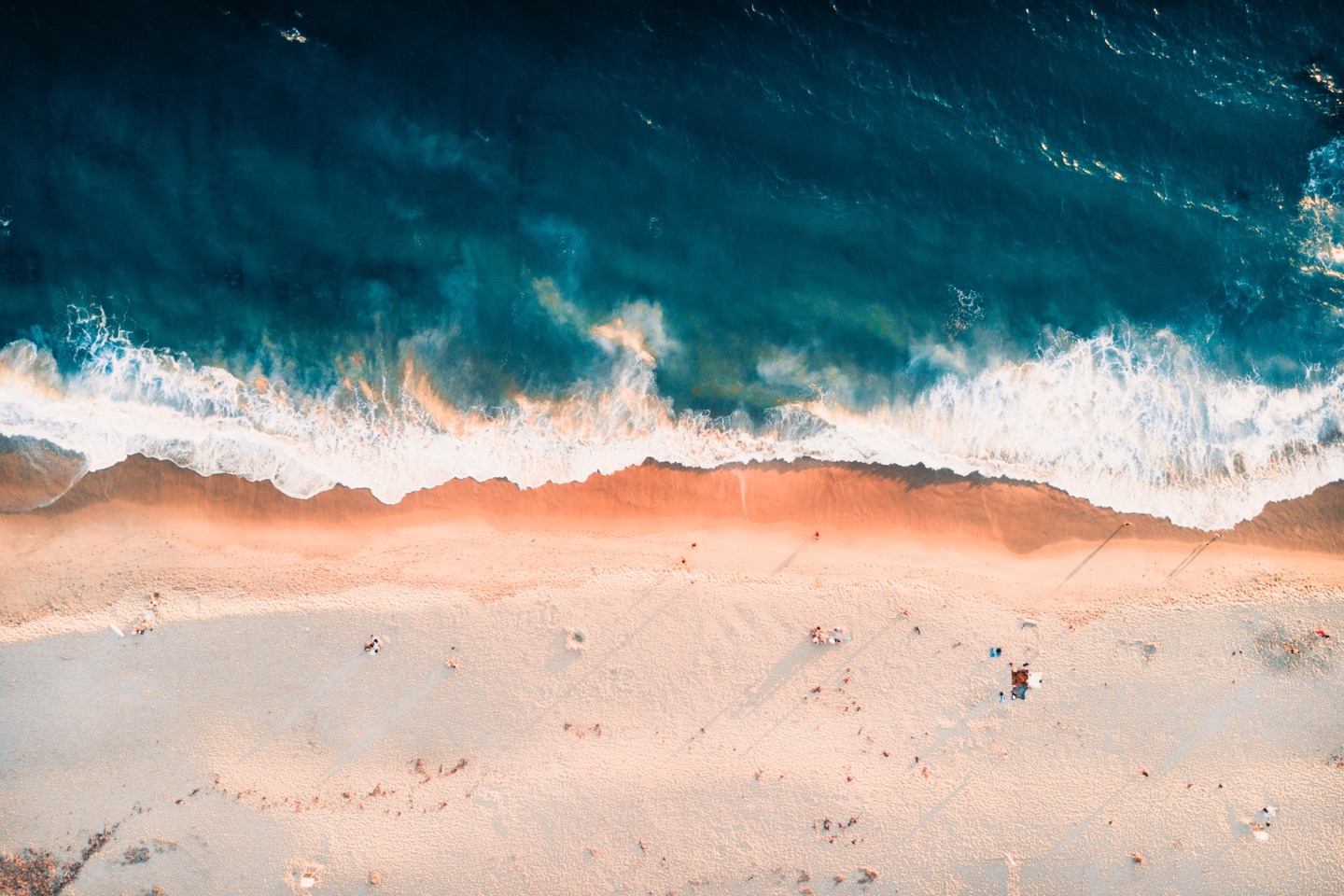 "I've used these techniques for the past year and they have really helped. My Awakening took about a year and a half and my world was torn apart and then built back up into a a life of my dreams. I still use these techniques to ground when I feel too much which is often. These healings are all so wonderful. Blessed to have you... XOXO"
- Beth Bryant
With proper grounding in place, some pretty awesome things can occur:

Emotional sensitivity and intensity will lessen
You'll release anxiety and overwhelm
You'll stop picking up everyone else's 'stuff'
Your psychic senses will balance - becoming clear and reliable
Awakening will feel more balanced and in control
You'll be fully grounded (which you need to be if you want to fulfill your life purpose)
You'll begin to understand your journey and have insights and epiphanies.
---
To sum up – pretty much every challenge that you are having during your awakening can be resolved, or at least EASED by grounding – but traditional grounding doesn't always work for us.
Why? Because we need to ground both physically and energetically.
We do that with energy downloads.
Downloads are healing programs that teach our energies what to do with this newly awakened energy. Downloads truly transformed my awakening experience. My energies literally didn't know how to adjust to these new energies coming in. I had to teach them how with downloads.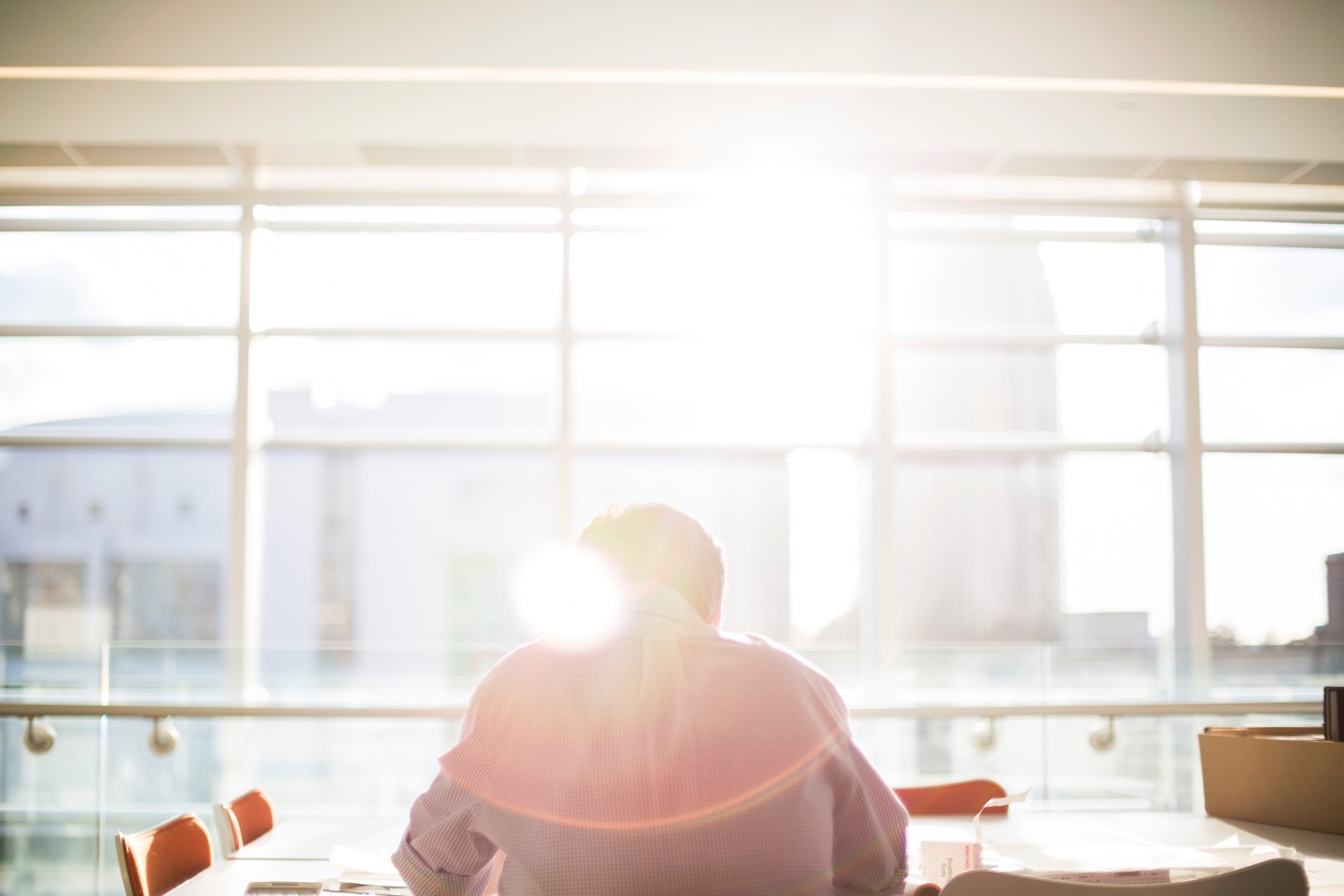 "Since I started using your 7 day program of downloads, I have REALLY made some progress! In fact, I'm going slow. I have done the first three and I feel so much better than I have for months and months that I'm going to take a few days just to enjoy this RELIEF! The improvement was IMMEDIATE! What a difference - my heart stopped pounding, my emotions calmed down, my sleep was better; it's so much quieter in my head, no hot flashes, etc. I will continue the rest. Thank you so much! Physical and energetic grounding is a MUST. I feel like you saved me!"
- Betsy Portela
GET THE RAINBOW LIGHT ENERGY CLEARING MEDITATION WHEN YOU PURCHASE (WORTH $62) FOR FREE!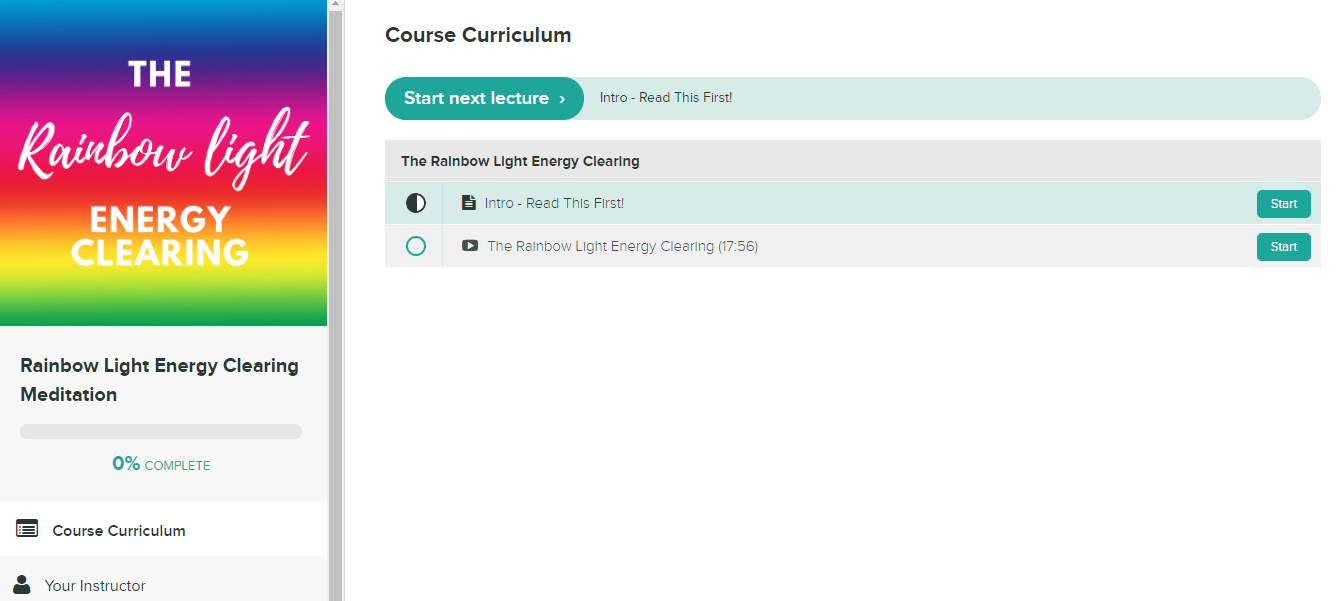 THIS COURSE WILL HELP YOU TO FEEL:
GROUNDED
STABILIZED
CALM &
IN CONTROL
PLUS The skills you learn will help you balance your psychic senses and align with your purpose too!
But in order for this to happen, we need to make some changes with downloads, to teach your energy how to support you through the awakening experience.
Try out some energetic downloads for yourself now!
(FREE PREVIEW LESSON BELOW)
Your Instructor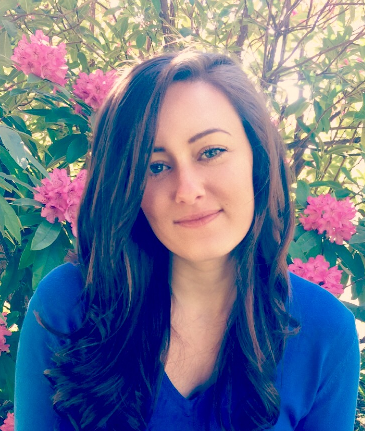 When I went through my awakening, I hit crisis level. I was chronically ungrounded (no matter what I tried) and that led to a LOT of anxiety. I was overwhelmed and burnt out because I couldn't control my psychic senses. My emotions and feelings were so heightened and erratic that I just couldn't cope. I was secretly afraid that I was losing my mind.
That was, until I finally learned the importance of grounding my awakening which helped me calm anxiety, release overwhelm, balance my psychic abilities and stabilize my emotions. It did change everything, but it wasn't as simple as just trying a few grounding techniques. I had to ground both physically and energetically. I had to actually teach my energies HOW with energetic downloads.
GROUNDED AWAKENINGS: A 7-DAY COURSE OF ESSENTIAL ENERGY HEALING DOWNLOAD SESSIONS TO REDUCE SYMPTOMS AND GROUND YOUR ENERGY
7 videos over 7 days (1 per day)
Simply relax, listen (or watch) and receive these energetic changes & healing
Each video supports or heals a different challenge of your awakening
Energy is released, healed or replaced for you on the soul level
Teaches your system how to process energy more easily, ground fully and reduce overactive sensitivities
Brings you into a Theta brain wave – the natural relaxed state responsible for healing, rest and recuperation (you'll still be awake and alert)
Includes practical grounding guidance and lessons that you can use immediately
These downloads will lay the foundations to support your soul AND physical body throughout this process, making the transition easier and the journey much smoother. It will bring stability, calm and structure to your awakening while still maintaining your spiritual connection.
Its the equivalent of 7 private energy healing sessions with me.
It will make the process easier.
"Being ungrounded was a HUGE issue for me, so the grounding video is great, I use it all the time! As a result of your course and following your instructions, I have learned a lot about myself and have uncovered a lot of deep pain & trauma that I've needed to heal and release which the other videos in the course provide the help with. I totally recommend this course to anyone and everyone who is going through this awakening journey. So a big THANK YOU and HUG from me to you. :-)"
- Laura Mollison
FREE PREVIEW LESSON
CLICK 'PREVIEW' BELOW TO GET FREE ACCESS TO AN ENTIRE LESSON OF ENERGETIC HEALING AND ENERGY ACTIVATIONS!

"Kelly is a powerful healer and has created an truly magnificent course. Her calming voice makes for a lovely healing and grounding experience. The healing downloads are gentle but really effective for moving a lot of energy quickly.
Each module comes with a video and detailed written instructions, making it very easy to grasp the lessons. I love that you can watch the videos anytime you need to and they work great for when you are feeling really ungrounded and need a solution fast. I highly recommend this course to anyone looking for grounding techniques that really work."
- RaShawn Fitzgerald
Grounding seems easy, but people don't realize that most traditional grounding methods don't actually work for those of us experiencing spiritual awakening...
We're different. Our energies are so highly charged, and our sensitivities are so intensely heightened as a result of awakening, that most grounding methods just aren't enough to do the job. And they aren't enough because while physical grounding is important, we actually need to work on an energetic level to balance both of those aspects.
We need to teach our energies how to support the awakening process in a way that is balanced, controlled, and most of all grounded.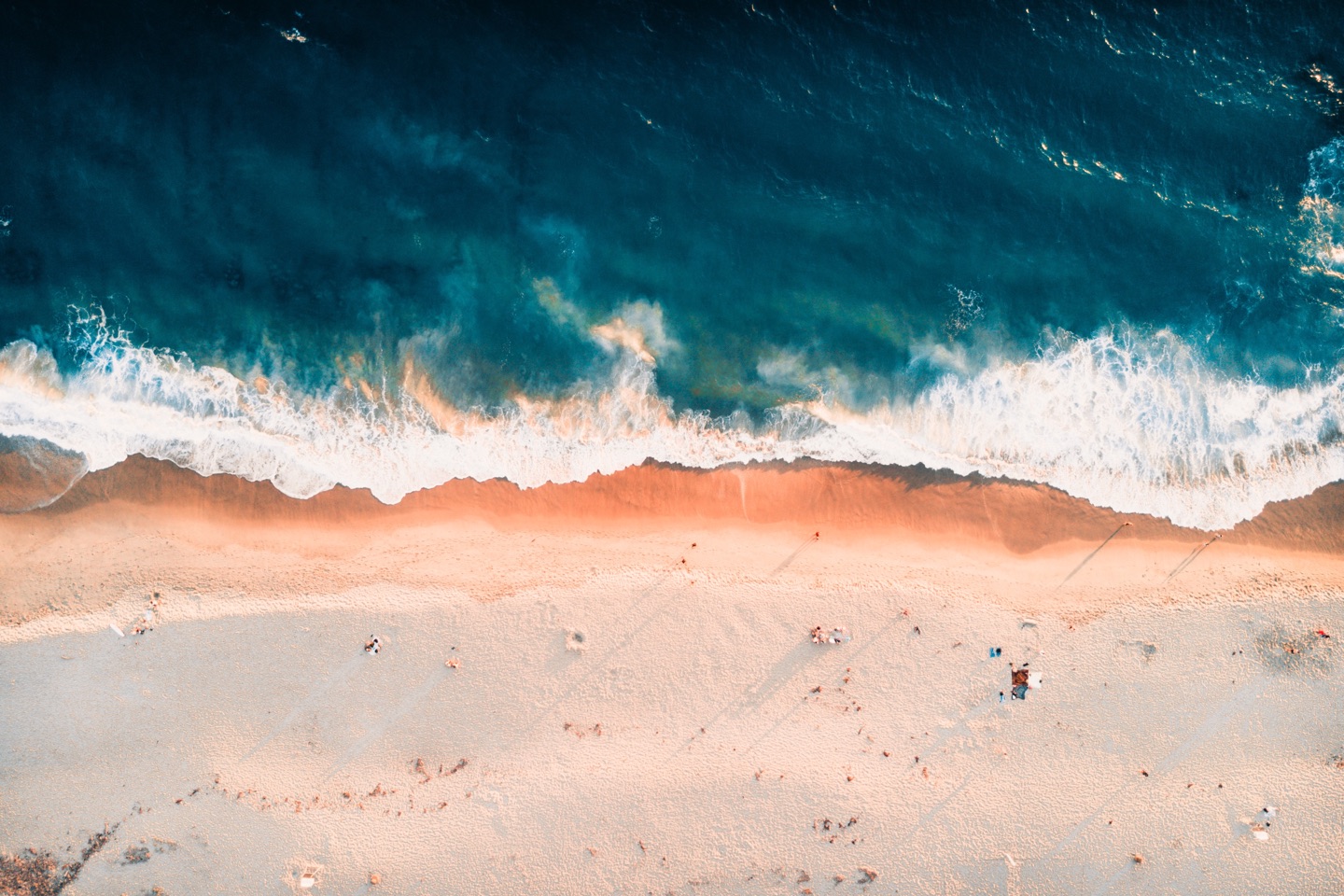 "After putting into practice some of your advice as well as watching your videos I have been feeling different - lighter and less disconnected from the people around me. A heavy weight has been lifted off my shoulder. I am so thankful."
- Bianca Borges
EACH SESSION OF THE COURSE SUPPORTS A DIFFERENT ASPECT OF YOUR AWAKENING:
SESSION 1 - ENERGY GROUNDING - We'll fully ground your body, soul and energy system and we'll teach your system how to be naturally grounded daily.
SESSION 2 - EXHAUSTION - We'll heal and release survival issues; trauma, shock and fear from the tissues and cells of the body (fight or flight response). Release draining obligations and responsibilities and healers issues (from this lifetime or past), show you that you are safe, and bring new energy into the system. I'll also perform an entity/ wayward clearing from you and your home/ space.
SESSION 3 - BROKEN SOUL/ BROKEN HEART HEALING - Through shocking or dramatic lifetimes, the soul continues to carry the trauma and brokenness that occurred. The soul will be deeply repaired, brokenness resolved, pain released and any rips or tears in the auric field will be reconnected. We'll also call back all soul fragments or parts of your energy that may have been lost.
SESSION 4 - ANXIETY RELEASE - In this video, we'll discharge excess energy, calm the system, release fear and teach your system how to process the new energies coming in. Show it how to remain fully grounded during full moons and other astrological changes. Downloading a vibration of peacefulness into the soul.
SESSION 5 - RELEASE OVERWHELM & REDUCE SENSITIVITY - Teach you how to handle and process incoming energy, and how to live your human life without overwhelm and how to take good care of yourself. Focused energy clearing. We'll bring an understanding of emotion and how to process them more easily.
SESSION 6 - BALANCE PSYCHIC SKILLS AND ABILITIES - Teach your system how to manage and control your own psychic skills, energies and abilities. Clear and cleanse your aura of psychic attack/ energy hooks, curses or negative energy every placed against you. How to balance heaven and earth and how to recognize and utilize your skills without becoming ungrounded.
SESSION 7 - UNDERSTAND THE JOURNEY - Grant your system and consciousness an understanding of your personal spiritual journey from a human perspective (essential!). A beautiful message from spirit to you.
BONUS VIDEO - ENHANCE DIVINE CONNECTION - The foundations are done, now for the fun part! A 5 minute guided meditation that you can use to initiate safe, clear interaction with your guides, Creator, your higher self - or anyone else that you choose! We'll guide you safely 'up' to a higher, safe and divine space (and spiritual state) and safely guide you down, to ground you fully once more.
NEW ADDED BONUS!! YOU'LL GET OUR MOST POPULAR MEDITATION (WORTH $62) ABSOLUTELY FREE WHEN YOU PURCHASE!
THE RAINBOW LIGHT ENERGY CLEARING MEDITATION
It will help you to cleanse your energies, clear your chakras, remove bad vibes and cut negative attachments to unhealthy relationships.
I consider energy clearing such a vital preparation before this grounding process that I'm including it absolutely FREE!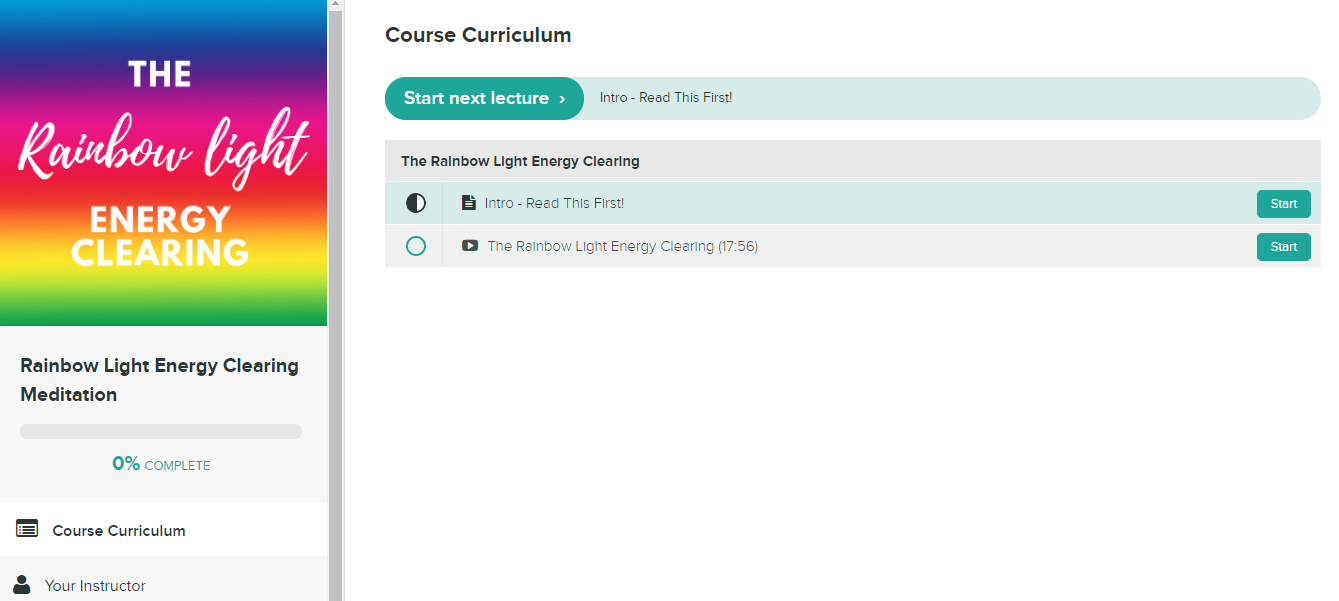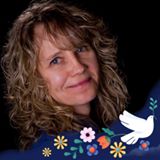 "Since purchasing the course I have been using it on a daily basis. For me, you and your course have been a godsend, as my awakening had been just plain hell really! I was experiencing all the same symptoms you have mentioned that you had, but with no understanding or explanation as to what was going on i seriously thought I was losing my mind, going crazy or dying too. I was trying all kinds of different things/ therapies, only to find out from you that a lot of those things would make it worse...which they totally were."
- Laura Mollison
TAKE A LOOK INSIDE GROUNDED AWAKENINGS COURSE...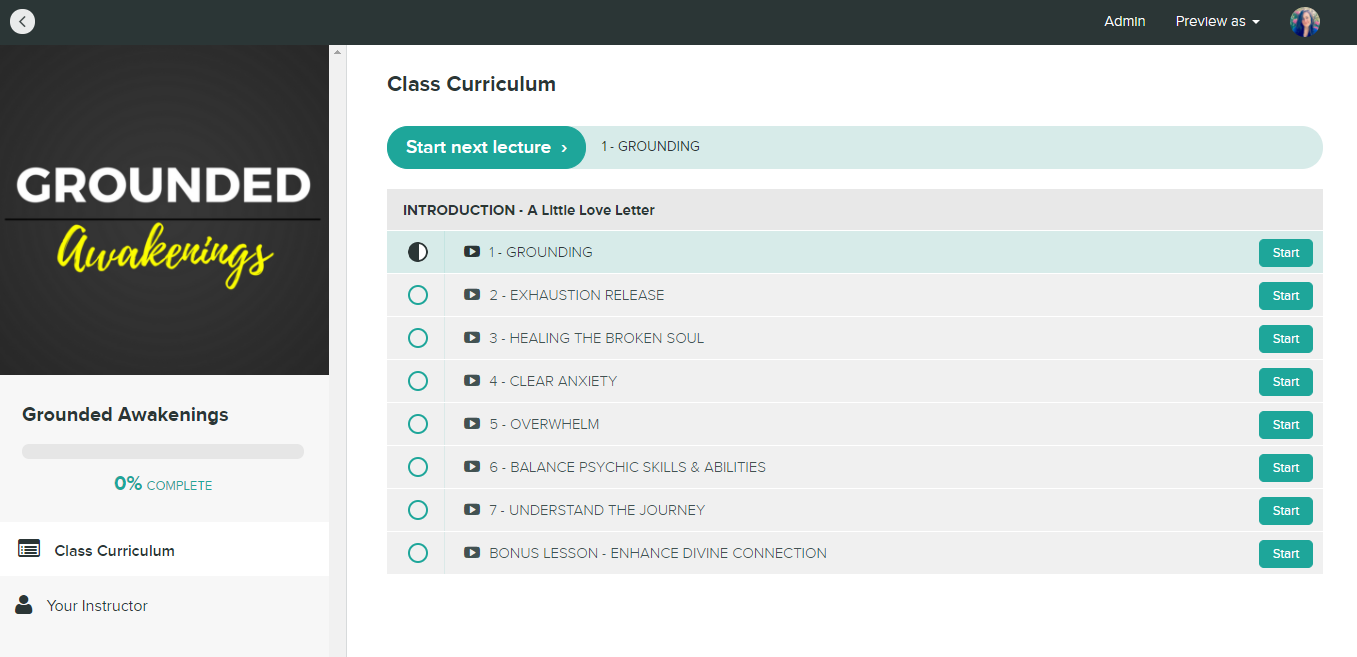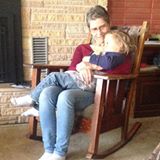 "Kelly has been there and walks her talk, 100 percent! She gave me insight that I had not received elsewhere and I was doing things that only made my condition worse.
If you are reading these words, go right to 'enroll' and let Kelly guide you through whatever your own unique situation is! I could not recommend her more highly!"
- Melanie Williams
FREE PREVIEW LESSON

CLICK 'PREVIEW' BELOW TO GET FREE ACCESS TO AN ENTIRE LESSON OF ENERGETIC HEALING AND ENERGY ACTIVATIONS!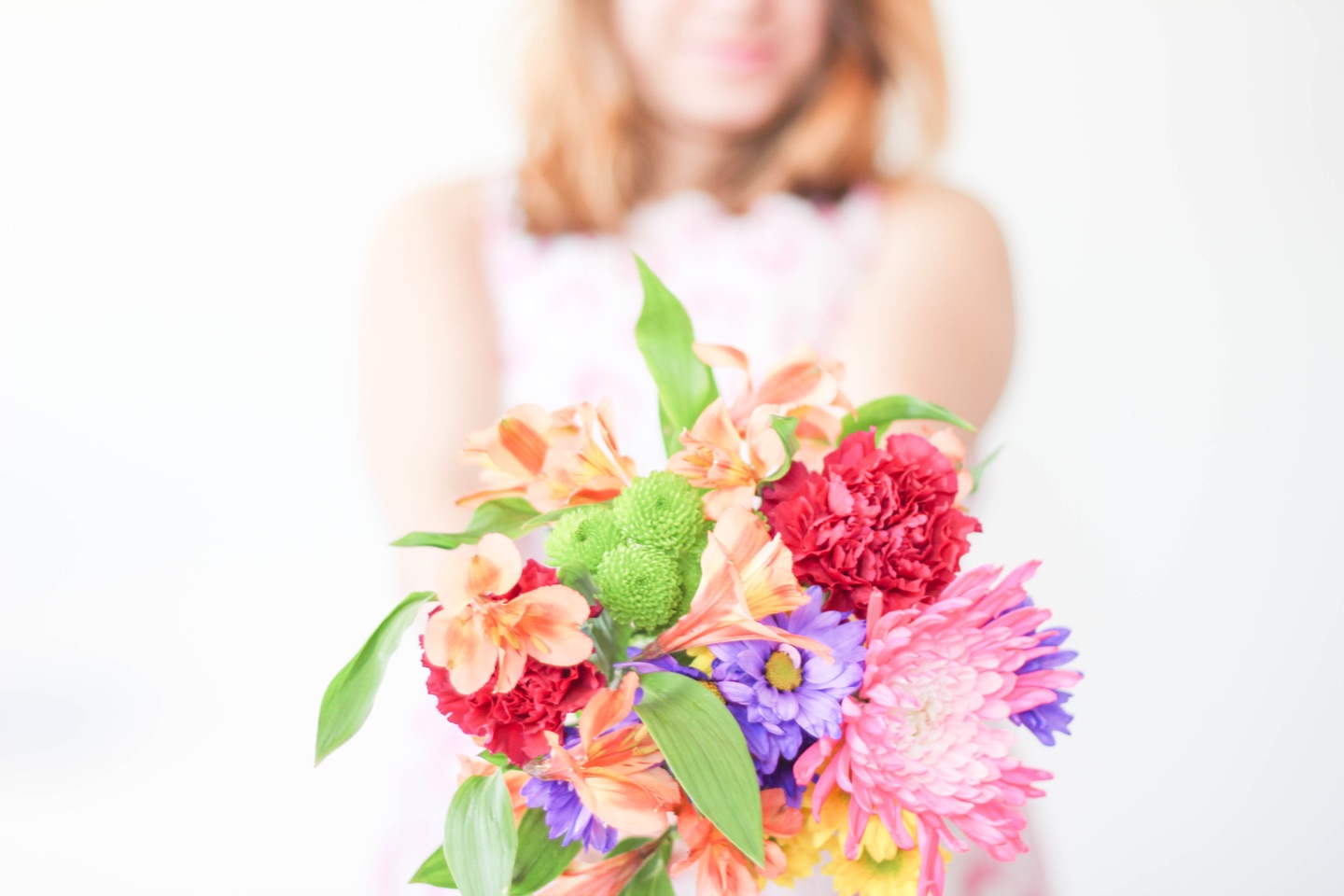 "I have followed Kelly's advice 4 days ago and I'm feeling about 80% better. I haven't felt this grounded since I woke up and forgot what this even felt like. I didn't even realize that this anxiety was just a feeling of being totally ungrounded. I assumed I was always grounded because I meditate and have my feet in nature as much as possible. I wondered why I'm so different and don't feel better from these things lol. I'm SO grateful to have found you!!"
- Livia M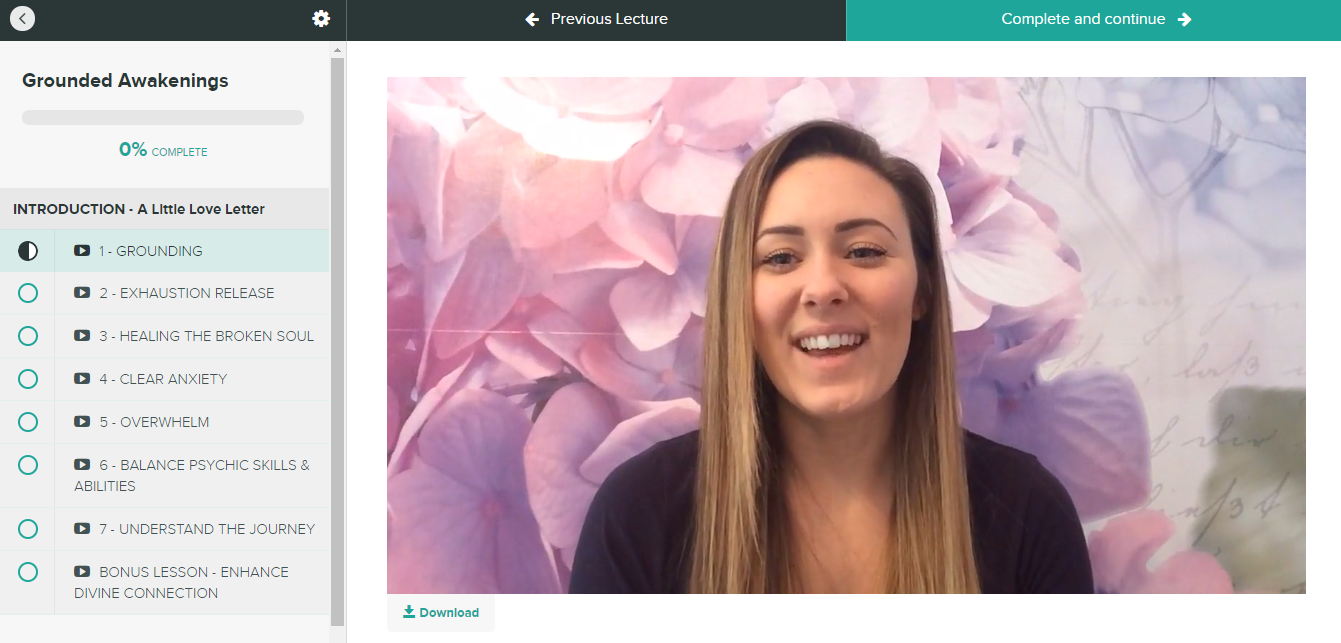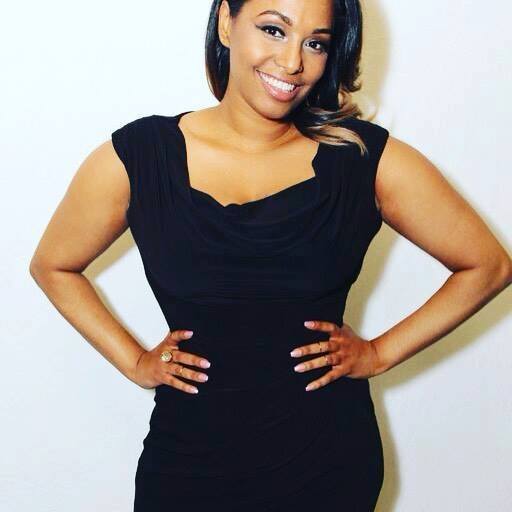 "Thank God for it as I feel so much better now. I went from feeling like I was going crazy to now feeling grounded. I really recommend anyone that hasn't got the course to get it."
- Saba Tekle
Frequently Asked Questions
How do I receive the healing downloads?
Through video. You'll watch or listen to a video where I perform these downloads for you. All you need to do is relax. Your energy will automatically take in what you need and integrate it on the soul level. Nothing can be downloaded into your energy without your consent, so only that which you soul deems applicable will actually be received.
What can I expect afterwards?
You may feel a little tiredness afterwards as your body adjusts to the changes. Some changes will feel instantaneous, others may take a few hours to be fully integrated.
Do I need this course? How do I know if I'm ungrounded?
Most people don't realize that all of the biggest challenges to do with spiritual awakening are generally a result of being ungrounded. Are your emotions heightened? Is your empathy too strong? Do you feel anxious or overwhelmed? Are you picking up other people's 'stuff' or feeling lost and confused? All of these difficulties can be eased with proper grounding and the downloads in this course.
I dunno, I've never tried anything like this before... Is it right for me?
The downloads are effective even if you've never tried anything like this before, or don't understand how it works. You have probably never tried anything like this in your entire life, because we are working on the deep soul level - the level that traditional methods can't get to. There are no negative side effects - we are working with the safest, purest, divine energy. You'll know if its right for you - you'll feel it.
How is it done?
I'm an intuitive healer and teacher. I connect to Creator of All That Is (or whichever name you prefer for universal energy). This is the highest, purest, safest vibrational energy possible. It is on this level of pure creative force that healing can be done, and changes can be made in alignment with guidance from Creator. You'll hear me speak aloud as I verbalize each download before it integrates with your energy.
Will this course complete my awakening?
No. This course provides the foundations that we need to reduce challenging signs and symptoms and fully ground our energies. It will fully support your physical and energetic bodies throughout the awakening process.
What is a download?
A download is a healing or teaching that is sent to you energetically. Much like we can download programs onto a computer, we can download helpful programs to support our health and well being. For example, I could teach you Creators definition of love, what it is and what it feels like and send that energy into every cell of your body. Not only will you connect with that energy, but it makes you receptive to it and draw it into your field of attraction too.
Why do I need downloads?
Downloads help us to reprogram your energy to be able to cope with the changes awakening has brought us - sometimes the soul energy literally doesn't know what to do with the energies of awakening. Downloads will not only teach your energy how to move through the process more easily, but will help to clear and heal you in a fully grounded way too.
Will the course be available again at a later time?
I always work guided by Creator, but no plans at this time.
When does the course start and finish?
The course starts Monday 13th November and lasts 7 days. I advise 1 video per day, but you can do them at a pace that suits you. If you'd like to do them all at once, you can.
I'm not available on the date the course starts! I'm too busy!
No worries, the course material is AVAILABLE from Monday, but you can start and finish it whenever you want and at your own pace too. Can't start till next month? No problem, your course will be waiting for you whenever you're ready :)
How long do I have access to the course?
How does lifetime access sound? After enrolling, you have unlimited access to this course for as long as you like - across any and all devices you own.
What if I am unhappy with the course?
I would never want you to be unhappy! Refunds are available within 30 days (of the material officially being available) - no quibbles, no questions.
How Does This Work?
Grounded Awakenings is a series of energy healing sessions that will heal specific challenges of awakening and teach your soul how to ground your body fully (with some real, structured and practical step by step guidance to make it happen in the physical too). You watch the energy healing sessions as videos, one per day (or spread them out if you prefer). The energy is channeled to you to conduct the healing and make the necessary changes to help you stay grounded and reduce your symptoms long term. All you have to do is relax, watch (or rest with your eyes closed) and allow Grounded Awakenings to do all of the work for you.
Does Healing Work Even On A Video?
Absolutely! For almost 10 years I have conducted energy healing by video call. Distance makes NO DIFFERENCE whatsoever, and time does not truly exist. Every time you watch one of these videos, our collective guides begin working on you in REAL TIME, following the direction of the video, making the energetic shifts and changes, and adjusting it to be not only compatible with your energies, but to be seamlessly absorbed in a gentle yet powerful way.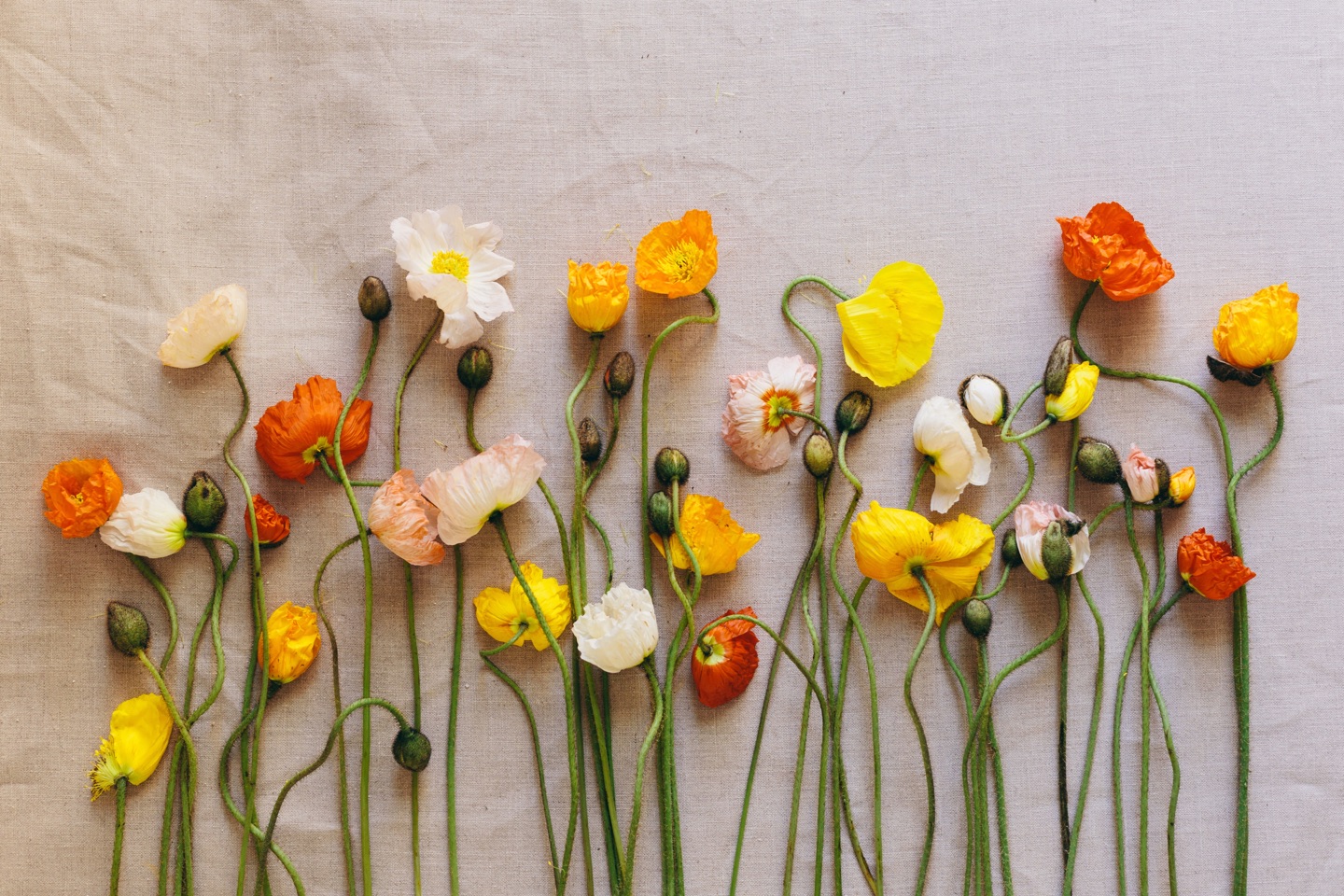 "I want to thank you and let you know how much your work has helped me. I don't know if I would have made it through the last 5 or 6 weeks if I
hadn't found you.The Grounded Awakenings course has made a HUGE difference! Plus your beautiful Scottish accent is lovely and uplifting to listen to and makes me smile when I hear it."
- Mary D, USA